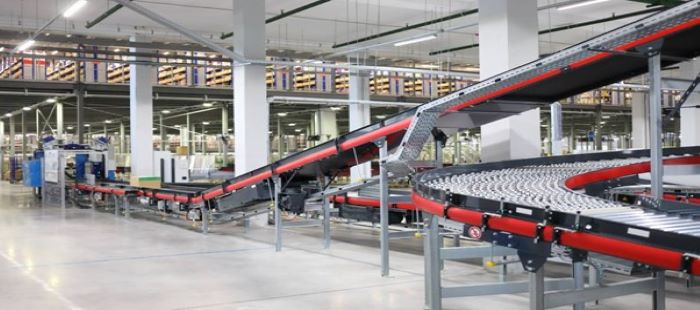 On the one hand, it'd be fantastic to kit out your manufacturing organisation out with the latest and greatest equipment, however, this kind of equipment costs money. In just about any business, manufacturing included, investment comes down to just two things:
Your overarching business goals.
Your business is ready for change.
In manufacturing circles, aside from the obvious expense associated with upgrading already expensive equipment, in which you may find that upfront investment just isn't possible, there are a few other obstacles that you might need to deal with, such as:
Fear of change.
Fear of learning and training staff on upgraded equipment.
Losses resulting in downtime during the changeover.
The first two issues are common, particularly if a manufacturing business is longstanding and set in its ways. However, to keep the business moving forward, efficiency and productivity are paramount, particularly in modern manufacturing; where demand is high and turnaround time is tight.
"Why Should I Upgrade My Manufacturing Equipment?"
There are numerous reasons why manufacturing equipment upgrades should be considered, but the most common of which are:
Performance
Reliability
A change of direction within the business
Costs
Two support levels are required for any manufacturing system. Firstly, the operator (which could be a company like us here at Control Freaks) will be required to make programming changes, offer routine maintenance, and any controller repairs or replacements.
The second support level comes from the manufacturer or "vendor" of the equipment, who will be your main port of call for replacement parts and software updates.
When support wanes from either party, due to obsolete software or equipment (find out more about this here), or if the vendor discontinues the systems you're operating with. This, therefore, increases operational costs, as you will need to deal with any repairs or upgrades.
Equipment performance is a handy metric to keep an eye on as time goes by. While it's true to say that your equipment may run perfectly well, it will become less efficient the longer it is in use. It could also be the case that user interface is outdated and therefore less intuitive than the ones found on state-of-the-art equipment.
Ideally, any system that you have in place within the manufacturing production line will have no need for unplanned downtime, particularly if your organisation uses smart conditioning. Generally speaking, for equipment to work efficiently and remain reliable it will need the occasional service and recalibration during pre-planned periods of downtime.
However, if the reliability of your equipment requires more time, effort and upkeep, then now is the time to start thinking about a change.
The manufacturing industry is facing its fair share of challenges, particularly in regards to COVID-19 and Brexit, so now the time to ensure that you're aligning your business with an evolving industry.
"How Will I Know When It's Time to Upgrade?"
As we've mentioned, there are many reasons why a manufacturing organisation may decide to upgrade, and these, in more detail, could be:
Existing machinery is outdated, tough to keep reliable and hard to find spare parts or software for.
Existing equipment is no longer meeting the technical or functional requirements necessary for efficient operation.
The need for an improved operator or energy efficiency through energy bill savings and simplified operation and troubleshooting.
Increased accuracy and reduced spoilage.
Reduced labour costs through more automation processes.
Increased data acquisition and visualisation capabilities.
New equipment to correlate with changing health and safety standards.
As with any advanced technologies, new improvements are rolled out constantly, and new capabilities may have become available for your production line since your equipment was first installed.
It's also worth remembering that the average life cycle of an integrated circuit is less than five years, which is something you should keep in mind if you decide to progress with an upgrade.
Planning Your Upgrades
When it comes to pushing on with your upgrades, there are certainly some crucial decisions to make. After all, you need to keep your upgrade costs effective, while continuing to strive for your goals and reduce the downtime and risk.
You need to get these things straight with your team before your shopping can begin:
Produce a clearly defined purchasing and evaluation plan. Decide on what your requirements are and how you intend to purchase and install the upgrade.
Determine who should be involved in the conversations. Your team down on the shop floor knows what goes on and your management personnel should also be aware of budget constraints. A representative from every team should ideally take part in the process.
Be sure that your upgrade is necessary. Remember you're looking to work towards the achievement of your business goals, so keep that in mind.
Do you need a partial upgrade or an entire upgrade plan? Also, does this need to be done immediately, or can it be planned as a phased approach?
Decide what you need from your vendor and the support system we mentioned at the outset of this blog.
Takeaways
The only constant in this world is change. So, if you're interested in upgrading your equipment and you'd like some expert advice, why not contact us today?