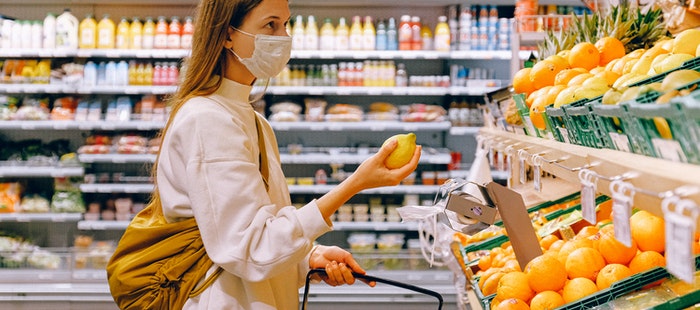 The COVID-19 pandemic caused significant disruption to our everyday lives. Although we're now seeing an easing of the lockdown measures, which were necessary to protect lives and the health of the public, in this blog we're keen to explore how this disruption impacted the food and drink sector.
We saw everything from travel constraints and social distancing measures to consumer stockpiling and closed hospitality businesses, in such a short space of time.
Takeaway establishments dealt with a massive spike in demand as consumers were primarily based at home in order to protect themselves while complying with mandatory social distancing measures.
Supermarkets were forced to place restrictions on a large number of items as customers began stockpiling items, such as canned goods, hand sanitiser, toilet paper and pasta and rice, to ensure there were enough to go around.
Great strain was placed on food supply chains, and the Food and Agriculture Organisation of the UN were even forced to put out a statement detailing how each country should respond to the risk posed by COVID-19 in their supply system:
"In order to avoid food shortages, it is imperative that countries keep the food supply chains going. Unlike the 2007-2008 global food crisis, scarcity is not an issue this time. The supply of staple commodities is functioning well, and the crops need to be transported to where they are needed most."
"Restricting trade is not only unnecessary; it would hurt producers and consumers and even create panic in the markets. For high-value commodities that require workers (instead of machines) for production, countries must strike a balance between the need to keep production going and the need to protect the workers."
Labour Shortages
Image from foodmanufacture
While food supply is now stable, a significant concern that is still on the agenda is the shortage of labour to meet the demands of the late summer harvest, which mostly relies on short-term, seasonal workers, who often hail from abroad. This obviously presents a problem when social distancing and travel restrictions are considered; risking crop waste and therefore lower yield entering the food and drink supply chain.
It's thought that over 60,000 seasonal workers travel to the UK every year to take up these kinds of jobs on farms to harvest products. In June, it was reported that farmers are still struggling to find workers to work on their crops.
Logistics
Another crucial link in the food supply chain is logistics and transportation. Labour shortages, Brexit, tighter border control and foreign exports are making it harder for food to be transported from production to supplier.
According to HW Fisher's senior partner Russell Nathan, "Lockdown showed people's habits are to hoard and, in preparation for a second wave and Brexit, many food suppliers and supermarkets are building up stocks of longer-life foods," says Nathan. "For shorter-life foods, such as fruit and vegetables, the pandemic raised awareness of the need to grow more locally."
"As a society, we have become gluttonous with our desire to eat fruit and vegetables out of season. In the UK, we have to re-educate ourselves that we cannot eat everything we want 365 days a year. The smarter companies understand this," he says.
The UK only grows around half of the food it consumes, and the pandemic has brought our appetite for imported foods into sharp focus. Over time, particularly if we're hit with a second wave, food suppliers may need to focus on the availability of seasonal, localised goods.
Demand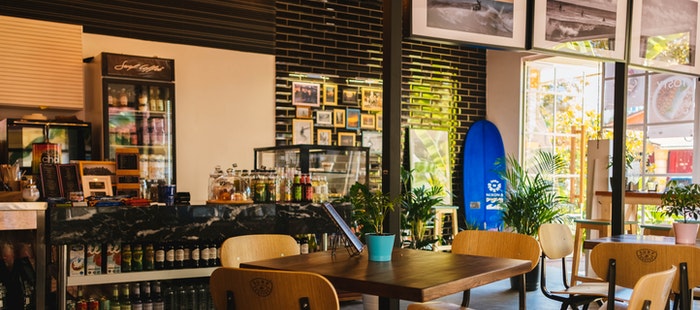 The food and drinks manufacturing sector is also having to evolve and adapt to swift changes in consumer need and demand. During the lockdown, restaurants, café and similar outlets were forced to close their doors. Due to the sheer volume of those working from home or unemployed, the demand for on-the-go food all but diminished.
While most takeaways were still able to operate on a deliver basis, the majority of consumers were, and in many cases still are, reliant on supermarkets and online deliveries to feed themselves. Even with the Government's Eat Out to Help Out Scheme, and the easing of lockdown measures, many are struggling with financial difficulties, which means there is far less disposable income available to spend on luxury products and convenience foods.
The Outlook Beyond COVID-19
Feedback Global, an organisation which campaigns for ongoing sustainable food production, identifies three ongoing scenarios which we may experience until early 2021, these are:
Scare supply where some products will not be readily available in mass quantities.
Interrupted supply from EU importers.
Prioritisation of food safety where domestic and local food supply chains are given more support.
Whatever happens, it's clear that the handling of the food supply chain, particularly in the event of a second wave, will be critical in what comes next for the industry.
The pandemic presents an opportunity for food businesses to spot potential bottlenecks and find a way to clear that obstruction. We saw this kind of innovation during the height of lockdown when companies like BrewDog were able to start producing anti-bacterial hand gels when readily available supplies were dwindling.
In nothing else, this situation will encourage businesses to address areas of their supply chain that are not as robust to the unexpected as first thought. This allows them to address these issues to ensure they at least have measures in place to soften the blow should something similar to this occur in the future.
If you want to learn more about the food industry and further technical information, don't hesitate to contact us today.