Originally from the North East of England, our founder Clint Johnson had previously worked within a vast array of environments and industries. His detailed knowledge and understanding of engineering extend to all facets of mechanical, electrical, hydraulic and pneumatic processes
Clint is an enthusiastic and meticulous professional, who founded electrical engineering company Control Freaks Ltd in Lincolnshire in 2002. He has worked hard to build a business he is genuinely passionate about, which empowers himself and his team in their goal of providing genuinely outstanding customer service. Clint's expertise has also brought an in-depth technical understanding to Control Freaks that most electrical engineering firms don't have.
Each new day presents a new challenge, which Clint and his dedicated staff are always happy to tackle head-on.
Who Are We?
With over three decades of hands-on experience in the field of electrical engineering, Control Freaks Ltd has grown to become one of the UK's leading industrial automation organisations.
Our standing in the industry has given us the opportunity to work with some of the largest manufacturers in the industry. A great example of this is our technical partnership with Mitsubishi Electric.
Although our systems operate using some of the most highly-advanced technology available, we ensure they're simple to use and operate. We value user experience above all else, and we always strive for quality and longevity in all of the systems we create.
Find Out More About Our Clients >
Our Values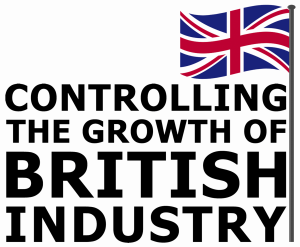 From our earliest days, we've endeavoured to ensure that everything we do reflects our passion and meticulous nature as a business.
We pride ourselves on the fact that every single member of our team possesses the passion, knowledge and skills needed to offer outstanding service to each and every one of our customers.
In order to maintain the discipline and meticulous attention to detail, we remain steadfast to a set of core values – this gives us a structure, not only when we're dealing with out clients, but with each other too:
Friendly – Make Work a Happy Place.
Revolutionary – Learn, Practice, Perfect, Innovate, Repeat.
Execute – It Ends Only One Way – Deliverance.
Attitude – Positive is the Only Force for Forwards and Upwards.
Kudos – All Opinions Matter. Make Bad Ones Good and the Good Ones Better.
Success – We've all Earned It, So Let's Enjoy It! But Always Be Mindful That it is Subject to The Laws of Gravity.
What Do We Do?
We are highly proficient in the design and implementation of industrial automation and process control systems, which include (but are not limited to) electrical design, control panel manufacture, installation, programming and software, motion control, robotics, SCADA & MES, programmable logic controllers, functional safety and machine compliance and servicing and maintenance.
Our exceptional service and passion for exceeding customer expectations is something we've always been proud of. Our equipment and workshop facilities are absolutely state-of-the-art, which means that we can complete each project to only the highest standard.
Our services are designed to help companies become more efficient, productive and economical through strategic investment in technology. We aim to complete all projects efficiently and to-schedule with minimal disruption to ensure the client can operate as usual.
Our staff members are all suitably qualified and are always happy to help, so if you require any further information, why not contact us today, where a member of our helpful support staff will be more than happy to assist you.
Find Out More About Our Services >