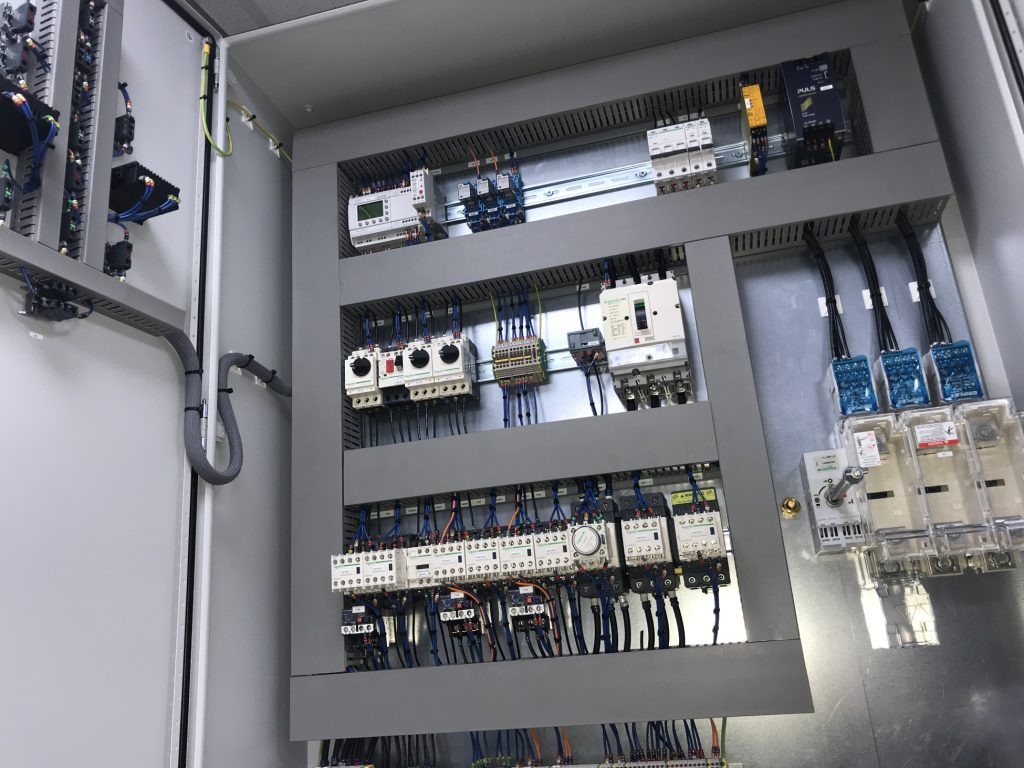 The rapid increase in technological advancement within industrial control and automation systems means that closer integration between devices and the rest of the operation is absolutely crucial.
This close integration means that secure network infrastructures, and smart devices, must be capable of collecting and utilising a range of actionable data points.
Integrating control and information across our customers' organisations means that they're able to clearly optimise their operation using the following technologies:
Controllers such as PLC's, PC's & IPC's

Instrumentation

Vision

Inspection & Measurement

Visualisation like HMI's &

SCADA

Edge & Cloud Services
We're highly experienced and this expertise means we are able to integrate industrial automation and control systems seamlessly, to ensure your manufacturing processes can benefit from the following:
Increased Output

Fewer Overheads

Precision

Improved Consistency

Improved Quality

Increased Efficiency

Improved Health and Safety

Operation Optimisation

Reduced Costs
Industrial Automation Control Systems Creating Tangible Value
Modern manufacturing systems are now tasked with delivering an array of production values that must be both met and exceeded. 
Implementing robotic and industrial control systems that are both flexible and ready for the technological advances that are to come, is crucial to ensure businesses are able to meet and exceed their manufacturing targets. 
Our in-depth knowledge of industrial automation hardware and control systems makes realising the full potential of robotic systems easier than ever before. This means manufacturers can rely on us to create agile, scalable and connected systems to increase efficiency, productivity and profitability.
We Help Drive Better Decisions
At Control Freaks we have many years of experience working with all aspects of industrial control and automation systems. We've created solutions from relay and timer-based panels through to modern PLC and PC-based systems.
We also work with a wide variety of equipment brands and are familiar with a wide variety of programming formats and languages.
Previously, the idea behind selecting a processor-based system was generally cost-based. Simple designs, small panels, fewer components meant for easier troubleshooting.
These days, those concerns are still relevant, however there is more of a shift towards choosing a solution that reflects higher integration capabilities and greater intelligence. This means our customers now expect more from their industrial control and automation systems.
Cloud computing, faster data transfer and a wide range of innovative devices are pushing the Industry 4.0 agenda, and as a business we're ideally placed to help further these evolutions.
Investing in automation or robotics is a strategic investment whereby a company moves from a manual production line to an automatic one.
FAQs
What Are the Main Systems Used in Industrial Automation?
Industrial automation and control processes are made possible by what's known as Industrial Control Systems. There are many different kinds, but they will differ depending on the sector, such as food and beverages. We most commonly utilise Programmable Logic Controllers, which are solid-state control systems, which are both robust and adaptable and are designed to monitor and maintain local processes through feedback devices, such as actuators and sensors. PLCs are most commonly used in SCADA Systems.
How Does Automation Work in the Manufacturing Process?
Automation working within a manufacturing setting means utilising production software and robotic machinery to operate the factory floor when creating physical products. These advanced tools are built to perform actions that help manufacturing businesses with tasks such as processing, assembling, inspecting, managing and producing a product.
What Are the Benefits of Automated Control Systems?
The main advantages often attributed to automated control systems are that of higher production quality and improved productivity. Not only does this allow humans to redeploy their skills elsewhere, but also improves the efficiency in material use, product quality, and reduced production time.
Latest Posts

For more information or to discuss your requirements call us on 01406 424282 or contact us.