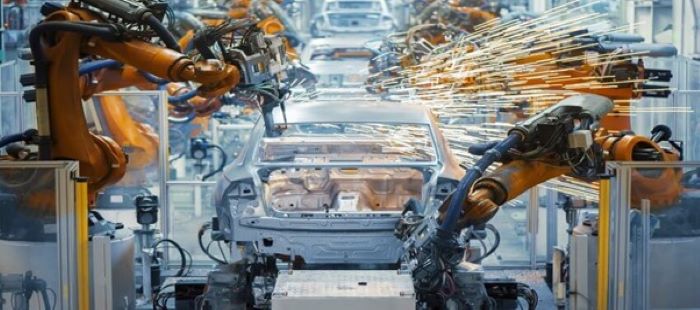 As a society, there's no doubt that we have become more dependent on advancing technologies, which means that the traditional term of 'engineer' will experience a change of definition in the coming years.
In this blog, we're going to explore what we can expect to see in the industry in the near future.
Statistics in the US Suggest Growth
For any of you out there that is planning to pursue a career in robotics, stats from the US Bureau of Labour Statistics (BLS), suggest that this is undoubtedly a growing sector.
The organisation recently projected that there would be a 9% growth in the robotic engineer job market, from 2016 to 2026. That's as fast as any engineering niche. The BLS also expects there to be almost 30,000 jobs created in the US alone during that period.
Advancing Robotic Capability
As robotic capability increases, the emerging telepresence robotics sector is one to keep an eye on for budding robotics engineers.
Telepresence robots' are machines that move and feature audio and video capabilities. This gives a user the capability to access the machine remotely and navigate the robot through a manufacturing setting for a multitude of different purposes.
It's been reported, that the market value of the telepresence robotics sector in 2018 was worth $148.3 million, and by 2024, this is expected to have grown to $285.4 million. If this industry takes off as expected, it would certainly be wise for enthusiasts to delve into the specifics of operating, designing and repairing these machines.
Skills Shortages in the Industry Could Present Opportunity
Some industry analysts have predicted the skills shortage in both the robotics and AI market, could well result in hundreds of unfilled roles in these areas over the next decade or so.
However, at Control Freaks, we're of the opinion that if robotics engineers can sell themselves in the right way and make the most of skills shortage, the future is very bright indeed.
Manufacturing and other kinds of businesses are increasingly interested in automation and how this can be used to increase productivity levels. As time goes on, robotics manufacturers will need to find new ways to incorporate their technologies, so companies like ourselves can continue to innovate for our clients and attract the most talented engineers.
According to payscale.com, the average salary for a robotics engineer entering the industry is £31,306. As businesses continue to rely on the knowledge and skills of these kinds of engineers, this salary will only increase, which will create more demand in the industry.
Robotics Engineers Will Harmonise Human Endeavour with Robotic Automation
These days many manufacturing businesses rely on the collaborative efforts of robotics that work alongside humans, or "cobots" as they're sometimes known. Beside cobots, manufacturing settings are always searching for new ways to help humans work alongside robots safely. Previously the work of any robotic machinery would be confined inside a cage to protect human workers.
These days though, manufacturing is a much more collaborative industry between man and machine. For example, now those robotics are no longer inside a cage; some moving parts of the robot will stop if a human comes within a certain distance to ensure there is no chance of injury or damage to the machinery itself.
This system of combining the endeavours of both humans and robots is far more efficient because it means that robots can undertake the repetitive work, eliminating human error, and humans can work to make the manufacturing process, as a whole, more efficient.
The most successful robotic engineers of the future will be those who can further the creative causes that help humans and robotics work together safely and efficiently. This allows a business to meet tight deadlines and scale up as necessary.
In this blog, we've emphasised just why robotics engineers are in demand and why this trend will continue into the future. For anyone looking to get into the industry, keeping up with the latest developments will help you to decide which avenue in which to travel.
If you want to learn more about automation and robotic assistance, don't hesitate to contact us today.