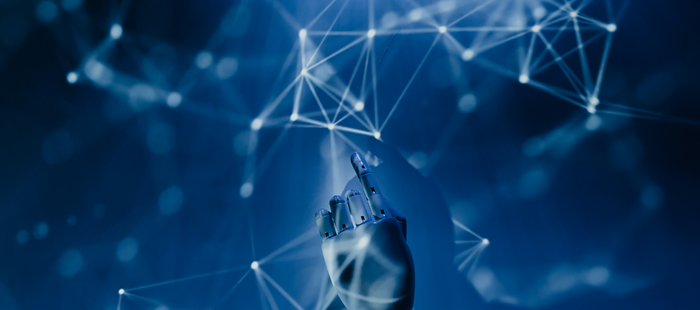 Artificial Intelligence holds the potential to revolutionise the manufacturing industry. Benefits could include heightened productivity, decreased costs, improved quality, and reduced downtime. 
Large factories are just some of the establishments that could take advantage of this technology. However, it's equally important for small businesses to understand that they can access high-quality AI solutions with more and more products coming to the market as well.
AI can be implemented in a variety of ways in manufacturing and in this blog we'll be exploring some of the ways that AI can make a big difference for a manufacturing business.
How Can Artificial Intelligence Impact Industrial Automation?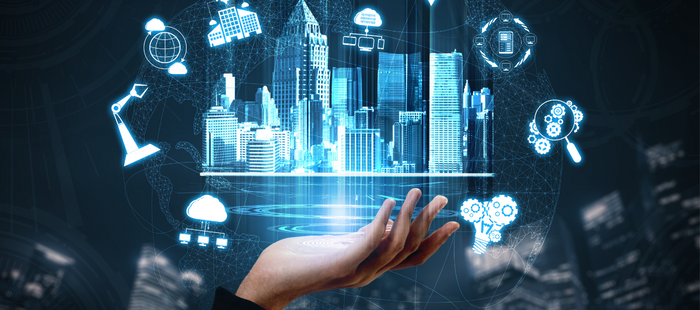 The AI manufacturing industry is projected to grow to $16.7 billion by the year 2026. This growth is largely due to the availability of big data, increasing industrial automation, improved computing power, and larger capital investments.
Control Freaks' Managing Director Clint Johnson, who has been operating in the electrical engineering industry since the mid-1980s across multiple sectors and various countries, had this to say, "I've personally been operating in the industry in one form or another since the 80s, and the change in the technology and the investment in the industry has been mind blowing, there really is no end to the vast potential that AI can have now and into the future."
"It's having a major impact on the manufacturing industry already. This is because AI can be used to automate and optimise a range of production processes, create more accurate real-time demand forecasts, and reduce material waste."
Manufacturing Applications in AI
As a business, we're on the forefront of the technological advancement, and we're already utilising several practical AI processes, such as:
Predictive Maintenance
Predictive maintenance is a great example of AI in manufacturing, allowing production lines to be monitored in real-time and maintenance to be performed more efficiently to prevent extensive periods of downtime. This form of intelligence can also help to identify process inefficiencies and improve product quality. 
This collaboration of humans and machines is an essential factor in modern manufacturing, and an almost constant stream allows for the two to collaborate almost seamlessly. In fact, AI can help to reduce costs, reduce energy usage (which is very high on the agenda at the moment), improve product quality and efficiency in the workplace by automating processes to reduce human error.
Functional Safety
The most important advancement in AI has to be to protect the health and wellbeing of those working on and around the floor each day. 
"Safety is a big thing as we continue to evolve along this path in manufacturing," Says Clint.
"We are heavily involved in functional safety and machine compliance, and this is certainly something that we're very keen to emphasise when we introduce robotic elements to a manufacturing process." Clint Continues, "Whether that's something like a physical barrier between machinery or machine compliance which ensures that machinery performs as dictated by pre-programmed instructions."
What Advancing AI Technologies Will We See in Manufacturing?
The industrial sector is benefitting greatly from the use of Artificial Intelligence solutions, with technologies, both established and developing: 
Generative design –

employs machine learning algorithms to replicate the design process used by engineers and create hundreds of design options for a single product. 

AI-powered software –

has the ability to forecast raw material prices more accurately than humans and improve over time. 

Edge analytics

– utilises data from machine sensors to provide swift, decentralised insights. 

Industrial robots –

automate monotonous tasks, reduce or eliminate human error, and refocus human workers on more profitable parts of the business. 

AI-powered software –

can also be used to optimise processes and attain sustainable production. 

Digital twins –

can be used to track and examine the production cycle and identify potential quality problems or areas of inadequate product performance.
AI, in this context, can be applied to various tasks, with the main functions being machine learning, deep learning, and in automation systems:
– Machine Learning – utilises algorithms and data to learn from underlying patterns without having to programme them. 
– Deep Learning –  uses neural networks to analyse imagery and videos.
– Autonomous Systems – manage tasks on their own, such as collaborative robots or connected vehicles. 
Conclusion
In order for a business to fully reap the benefits of AI systems in manufacturing, it's absolutely crucial that businesses begin to at least learn about some of the functions we've covered in this blog. 
This way, businesses can gain a good understanding of the time, cost and skills that will be needed to push their business to the next technological plane. There is certainly still time to integrate this technology into your business processes, but this is one that certainly should be done sooner rather than later.
"AI will be very much at the forefront of the manufacturing industry in the near future, and advancements are moving forward very rapidly," explains Clint.
"Skill sets in this area, in the main, are still in short supply, so there's certainly value in planning for the future and investing in training specialised AI Engineers who can learn to work with and understand the data and manage it efficiently," concludes Clint. 
If you're interested in learning more about what AI can do for manufacturing electrical engineering, or you'd like to hear more about our services or the Control Freaks journey, why not get in touch today?