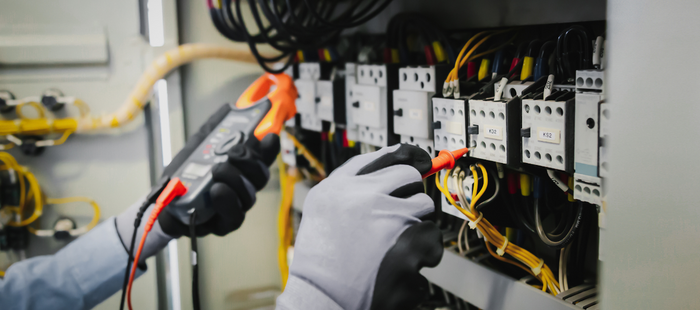 Electrical engineering is an incredibly promising career path for young people, particularly as technological advances are pushing boundaries and creating hundreds of job prospects for electrical engineers. 
As a trained electrical engineer you can work for large multinationals or smaller businesses, in many different fields, from manufacturing and automotive to IT and transportation.
A Growing Sector
Although there is a skills shortage in many forms of engineering, the demand for the skills of electrical engineers is growing rapidly. In fact, the UK electrical engineering sector is forecasted to grow 5% annually between 2022 and 2025.
This growth is down to a few different factors, such an increasing demand for IoT expansion, effective renewable energy solutions, increased manufacturing efficiency and the eventual adoption of Industry 5.0.
According to the latest statistics, there are approximately 40,500 electrical engineers currently working in the sector. Although this has decreased from the number of electrical engineers that were working in 2010, statistics show that more than 20% of university students studying an engineering discipline are focusing on electrical engineering.
How Industry 4.0 is Pushing the Electrical Engineering Sector?
Industry 4.0 is pushing the digital transformation of both manufacturing and production-related industries. Control and software systems, and IoT are continuing to pave the way for embedded systems, value creation, production efficiency and smart conditioning monitoring.
While these systems are continuing to improve the efficiency of manufacturing, there is still room for skilled, creative and innovative engineering professionals to work to implement, maintain and manage these solutions.
Electrical Engineering Job Prospects
Electrical engineering is an industry that businesses across the UK can benefit from. This is why recent graduates or apprentices can expect strong job prospects in the industry.
Given the incredible growth rate of IoT, blockchain, and other similar technologies, the demand for young and highly skilled engineering professionals will continue to increase to push new ideas and innovation.
Although the exact salary data can be difficult to determine due to experience and sector, according to Jobted the average salary as of 2022 is £52,000 per annum, with an average starting salary of around £27,000.
Of course, this can significantly increase based on experience and sector.
Our Job Openings
In line with what we're seeing in the industry as a whole, at Control Freaks we're enjoying considerable growth and due to an ever increasing order book and incredibly busy start to 2023, we're looking to fill the following vacancies:
Industrial Electricians.
Labourers.
Control Panel Builders.
Receptionist/Admin.
We'll be considering permanent, temporary or sub-contract roles, all of which will include fantastic rates.
If interested, please contact Control Freaks Ltd on 01406 424282 or admin@controlfreaksltd.co.uk.