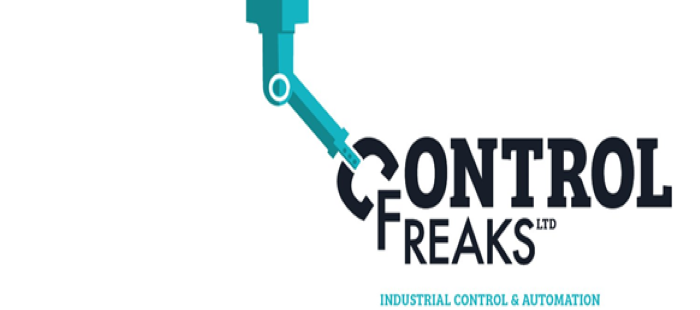 This year at Control Freaks Ltd, we are celebrating our fifteenth birthday.
Control Freaks was founded by specialist controls engineer Clint Johnson in 2006, and in the past fifteen years, we've become one of the go-to names in the industry.
The team here at Control Freaks has gone on to work on a range of projects, such as the Aquatic Centres for the 2012 Olympics, the 2014 Commonwealth Games, a wireless safety system for AGV's for a UK luxury sport car manufacturer, a popular televised magic trick, moving swimming pool floors and retracting staircases for multi-million-pound homes in London.
In this blog, we're taking a trip down memory lane to look at how Clint got his start in the industry and the steps that led to the foundation of Control Freaks and what lies ahead.
Beginnings
Clint's first introduction to the world of electrical engineering began back in 1986, where the industry looked vastly different than it does today.
However, even further back than that Clint's interest in engineering and business came from his father. As Clint himself explains, "My dad worked for himself running a mechanical engineering business for heavy industry," Clint continues "I was watching my dad run a successful business from an early age – so running my own business was probably something I was always destined to do."
Once Clint decided to follow the electrical engineering route, he began his career on the often-controversial YTS Scheme, "I was first introduced to automation on the old YTS scheme, when I worked alongside a small team of engineers, who were building their own pick and place robots out of machined aluminium and pneumatic cylinders."
"I distinctly remember working with the hand-held programmer, without any of the mod cons we use today." Says Clint.
Around 1993, Clint enrolled on a PLC Programming evening course at Bishop Auckland Technical College.
"I'd never got over my time working on the robot's and decided that I would do the course," says Clint "but this time with a hand-held programmer and a DOS based computer using Melsec Medoc – which was state-of-the-art at that time."
This turned out to be great decision for Clint, who immediately started working on small projects on evenings and weekends to further develop his skill set and has never looked back.
He explains, "I have a passion for automation, and I've always been driven to develop my skills, even in those early days."
Development
Clint worked in a variety of roles for numerous businesses (some of which located in foreign countries), but there is one role that sticks out to him more than any other on his journey, when he accepted a position as the sole Electrical Engineer for a textile company in Spalding.
"I loved this job! I was working for an incredibly ambitious business, for a boss who was heavily involved with the manufacturing process."
"He was buying old textile machines that were in some cases in the region of 100 years old, and we were adding new control systems, and fully automating them."
When asked about how jobs like this shaped his journey, Clint said, "I will say that seeing such innovation and passion from those around me certainly inspired me and pushed me to continue learning."
Starting Control Freaks
"It was always the idea to start my own business," says Clint when asked about starting Control Freaks, "As I said before, seeing my dad running a successful business was quite important for me and my career – even if I didn't know it at the time."
"I felt that Control Freaks was another challenge for me as I continued to develop myself, and the time was right for me to start the business when I did."
"I wouldn't say that I sacrificed my time, because it's not a sacrifice when you love what you do, and this is what I love to do and I knew what I wanted," Clint said when asked about what it takes to start a successful business.
"Of course, it was a lot of hard work, and I spent a lot of my time trying to grow and promote the business and myself. But it also wouldn't have been possible without the support and patience of my family."
When Clint started the business, he had seen considerable changes in the industry and Clint was keen to do his part to help further UK manufacturing, something that he is very passionate about to this day.
The Future
"It's very exciting," says Clint, when asked what he thought of how Control Freaks has flourished over the course of the past fifteen years, and indeed the road ahead.
"Everything is becoming totally integrated and it is a great time to be in the industry. I truly believe that automation is going through its golden age right now."
In the course of the next few years, Clint and his team are looking to grow considerably and have been busy putting plans together to do just that, particular when it comes to hiring.
"We're on the lookout for talented people that are excited about coming on board with us, and who we are excited to work with too."
When asked how it felt to have a company that is now an up and coming brand, Clint said, "I was in a meeting with a well-known business, and when I was introduced to one of the executives, they said they'd heard of the great work that we're doing at Control Freaks."
"When I hear comments like this, it makes me feel that we are becoming established and well respected. The whole team is buzzing about what the future may hold!"
If you're interested in learning more about what we've covered in this blog, or you'd like to hear more about our services or the Control Freaks journey, why not get in touch today?