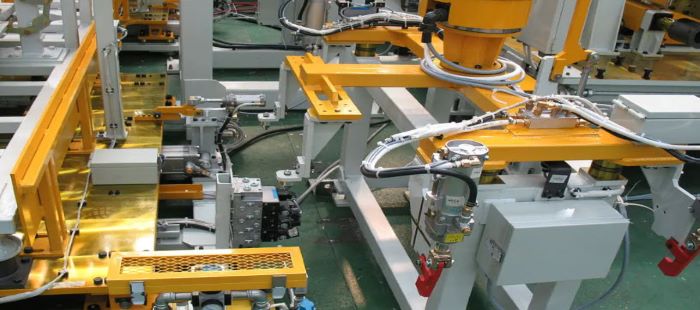 Evocon and Control Freaks Ltd, a systems integration company that operates in the East Midlands region of the United Kingdom, have signed a partnership agreement for the distribution of Evocon's OEE hardware and software solution in the UK
The partnership is part of Evocon's goal to bring its solution closer to their customers, and deliver manufacturing teams around the world the tools needed to improve their production processes and make every shift a success.
"We are happy to share our goal of exceptional service and passion for exceeding customer expectations with Control Freaks, a company with a great reputation for technical services. We know our customers are in good hands with the implementation of our solution and any support they might require", said Fiona Guinee, Partner Program Manager at Evocon.
Control Freaks is an electrical engineering systems integration and electrical engineering company, specializing in the design and implementation of industrial automation and process control systems. Evocon's OEE solution brings together automated production monitoring and OEE tracking through its IIoT hardware, and cloud software solution.
Control Freaks and Evocon see great potential for the adoption of a digital solution to track OEE in the UK, especially since Evocon's cloud-based solution means it is ready for new generations of PLCs with MQTT protocols, which translate to minimum disruption to the client, and a fast easy way to become more efficient, productive, and reduce costs.
Clint Johnson, Director of Controls Freaks, had this to say, "Having recently delivered several successful OEE projects, and after witnessing the instant returns of increased performance and bottom line, we knew that there is a real requirement for this in UK industry."
"It also fits perfectly within our offering of Industry 4.0 services! With a proven worldwide track record and quality product, Evocon stood out as the perfect partner to help us spread the message, and we are very much looking forward to developing our relationship." Concludes Clint.