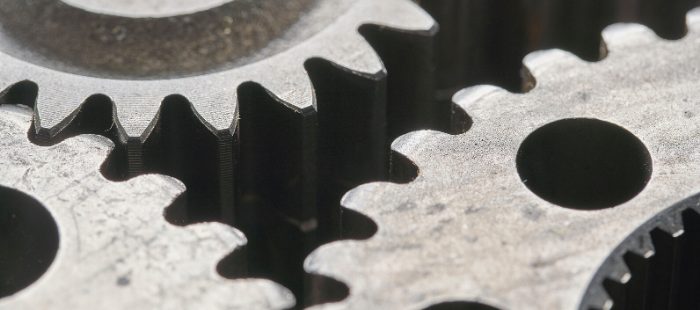 Manufacturing produces over £6 trillion to the overall global economy and the UK manufacturing industry is flourishing as the world's ninth biggest industrial nation.
If current growth levels continue on their present course, the UK could break into the top five by 2021.
In this blog we're going to focus on the schemes, grants and support your business could receive to help you achieve your goals of growth and prosperity.
Industry Background
Across the UK, manufacturing accounts for 44% of the UK's total exports, represents 66% of the UK's business research and development and directly employs 2.7 million people on an average wage of £32,500 per annum.
The increasing importance of the UK agreeing to a deal with the European Union, which prevents trade barriers is evident when you consider the figures above. It lays bare the value of trading within the European bloc, which is worth more than twice that of the US, with eight of the UK's top export destinations located within Europe: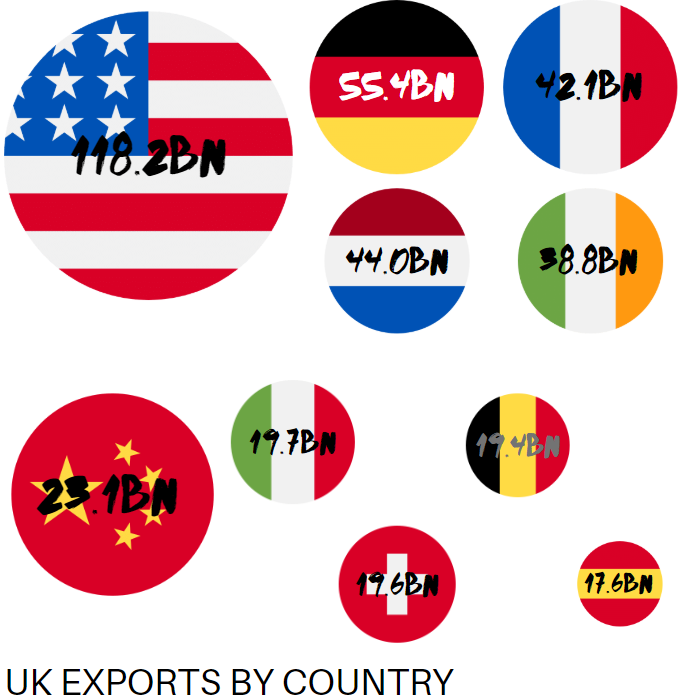 As you can see, the latest annual analysis published by Make UK shows that while the US is the single biggest export market for the UK made goods, exports to Germany, France, Netherlands, Ireland, Belgium, Spain, Switzerland and Italy alone amount to 256.5bn.
What Manufacturing Grants & Support Opportunities Could Help My Business?
Grants and funding for manufacturing companies are available from numerous organisations.
Below we've listed local and national support schemes for manufacturing companies.
National Opportunities
Designing Demand – Is the Design Council's mentoring service for small to medium-sized UK manufacturing enterprises. It gives businesses that are keen for growth the advice and support strive for innovation to drive profitability and challenge competitors. Management teams are empowered to understand how design, can become a strategic and useful tool to increase performance, create new routes to market, cut costs and reduce risk factors.
National Metals Technology Centre (NAMTEC) – Is designed to improve the competitiveness and longevity of metal manufacturing companies throughout the UK.
Knowledge Transfer Partnerships (KTP) – Supports businesses in the UK that want to improve their industry knowledge, productivity, profitability and performance by accessing knowledge and expertise available within UK universities and colleges.
Yorkshire
Manufacturing Growth Programme – Supports small to medium-sized enterprises by helping them make improvements by pinpointing and removing potential growth preventing barriers.
As an SME manufacturer, the programme benefits you in the following ways:
An independent business review which identifies business opportunities for growth and improvement
A diagnostic tool explicitly designed to monitor your business performance against internal goals and aspirations
A detailed road map which methodically plots a course to improve business performance
Ongoing business support with an experienced and trusted Manufacturing Growth Manager
Access to grants to provide funding for project improvements
Guidance and access to support and manufacturing themed workshops
Department for International Trade (DIT) – DIT staff are highly experienced experts in helping businesses scale organically in international markets. Services include participating in trade fairs and providing tailored market intelligence. DIT can give you the confidence and know-how to break into foreign markets and understand overseas regulations and business practice.
West & North Yorkshire Chamber – Supports companies across the region with a variety of solutions and services to help you slash costs, ramp up performance and make networking contacts.
Leeds City Region, LEP Business Growth Programme – Offers grant funding to businesses based or are investing within the Leeds area. Grants are available between £10,000 and £500,000 to create jobs and promote business growth.
Skills Service Leeds City Region Enterprise – Offers a service that provides vital skills support to small to medium-sized manufacturing firms. The LEP skills service allows businesses to identify skill gaps based on growth objectives to find the right training solution.
Resource Efficiency Fund – If you're looking to lower your energy use, reduce water consumption and waste costs to lessen your impact on the environment, the Resource Efficiency Energy organisation could be right for you. They can offer financial support and advice for small and medium-sized businesses looking to run their business more efficiently.
Digital Schemes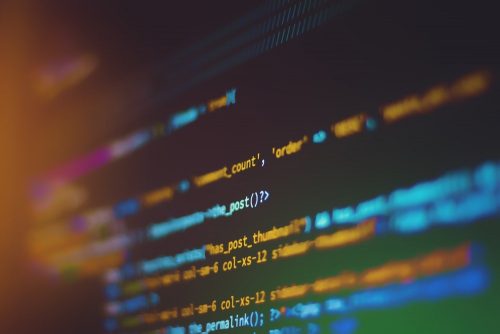 Digital Enterprise – There are currently three sub-sections to the Digital Enterprise programme, which include:
Digital Growth Voucher – a grant worth anywhere between £1 to 5,000 which helps businesses invest in digital infrastructure to grow and transform digitally.
Connectivity Voucher – helps eligible businesses upgrade their digital footprint – worth £1,000.
Digital Knowledge Exchange Service – free workshops, masterclasses, conference and mentoring support.
With the manufacturing industry experiencing something of an upturn in recent years, now is the perfect time to consider investing in your business. Whether you're looking to plug skill gaps, invest in infrastructure, or maybe you require support with business growth and development, there's certainly a scheme out there for your business.
If you require any advice on anything we've covered in today's blog, or you're interested in any of our services, then don't hesitate to contact us today.