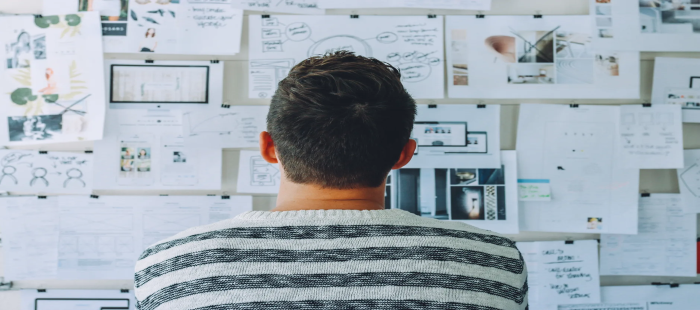 Every business wants to be successful in order to grow over time but to do this; an organisation must roll out effective processes and management structures in order to achieve these goals.
However, in this industry, the only way of knowing for sure if the business processes you are putting into place are working is to keep tabs on each stage. This means analysing the entire operation, receiving feedback and suggesting ways to improve with the intervention of business process management tools.
In years gone by undertaking such work would require a great deal of time-consuming and costly manual labour, but so many business process management tools have appeared on the market in recent years to relieve these issues.
What Are Business Process Management (BPM) Tools?
A business process management tool is software used exclusively to optimise business operations, so a company can model, enhance, measure, and automate their business processes to achieve maximum ROI.
BPM tools streamline workflows so a business can make better use of their resources by speeding up the implementation and execution of crucial processes.
According to a Forrester Research study, only 26% of firms are currently using BPM tools to support the lion share of their business processes. However, a further 69% of participants believe that these systems will be brought into their businesses within the next two years. Which means there's undoubtedly room for increased growth in this area in the coming years.
#1: Kissflow
Kissflow is one of the most prominent business tools available. Kissflow is an entire digital workplace suite – including process management, case management, collaboration, and project management.
Kissflow gives users the chance to create an unlimited number of business applications by either selecting from over forty-five applications or using the cloud-based drag and drop system to build a customised system from the ground up.
Once you've finished creating your processes, it's easy to track them through the system dashboard and reporting features, which means it's clear to see where things aren't working efficiently and make changes. It's also possible to add thousands of workflow integrations too, such as Gmail and Office 365.
Cost:
Standard – $690 per month for 100 users
Enterprise – $1,290 per month for unlimited users
#2: Bit.ai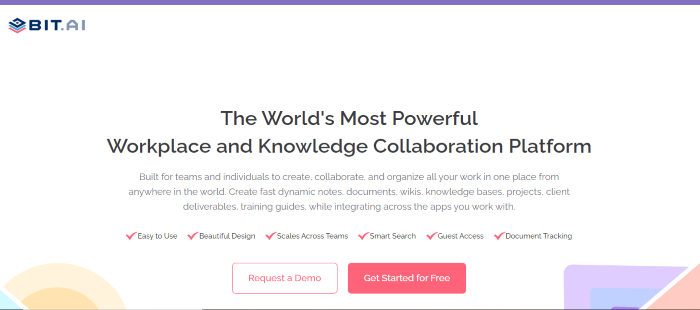 Most businesses in an industrial will still rely on a range of documents for things like employee onboarding, training, health and safety guidelines and machine process management. Bit is an ideal tool if you're looking to manage all these documents all in one centralised place.
Using the smart workplace feature means that teams can organise projects, departments and industrial processes to ensure that the right team members have access to the right documents at all times.
Cost:
Free Plan – $0 for up to 5 users
Pro Plan – $12 per month for unlimited users
Business Plan – $20 per month for unlimited storage
Enterprise Plans – Customised pricing
#3: Process.st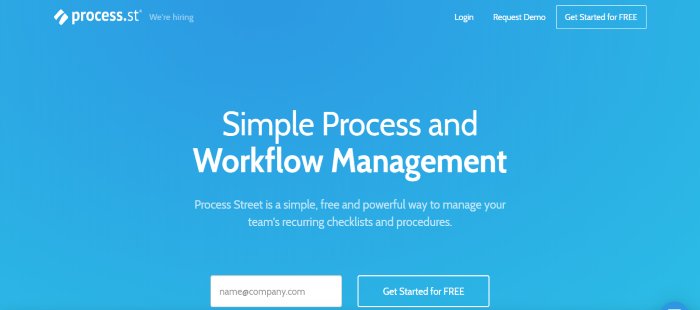 Process Street is a complete process management solution, and a fantastic tool for assigning tasks, tracking the progress of projects, and automating industrial workflows.
Using Process Street, operators can create process templates, run multiple instances of these processes as checklists, and continually track progress in real-time.
It's also possible to run processes collaboratively by assigning tasks across the operation and managing how these tasks develop, with the help of conditional logic.
Process Street is a cloud-based software and supports Windows, Mac, iOS and Android.
Basic – $12.50 per user, per month
Standard – $25 per user, per month
Enterprise – Customised pricing
#4: Smartsheet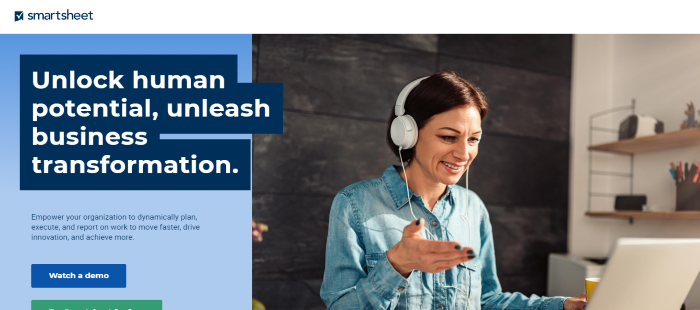 Smartsheet is a cloud-based solution that allows departments within an organisation to plan, automate, track and report tasks and processes on large-scales.
Smartsheet is a powerful spreadsheet tool that offers a one-stop-tool to view all business activities. The intuitive interface means users can quickly configure, adapt, and improve their workflows and automate any processes along the production line.
Smartsheet is used by 96 of the Fortune 500 list, including companies such as Netflix and Cisco, and has also been named as one of the best private companies in cloud computing.
Cost:
Individual – £10.83 per month
Business – £19 per month
#5: Zoho Creator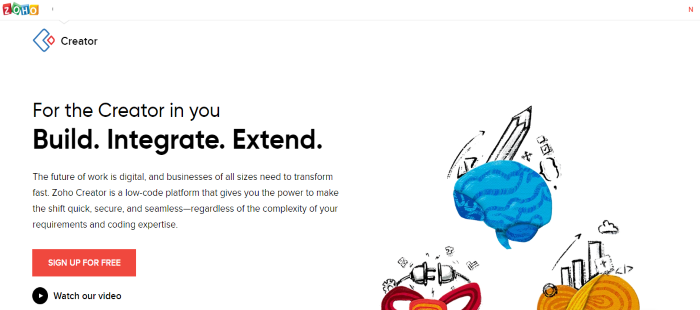 If you're looking for a more DIY approach to your process management solutions, you should take a look at Zoho Creator.
The drag and drop builder means you can create a robust and efficient workflow, that can sync all of your processes together.
Zoho Creator is a low-cost alternative to the more traditional BPM tools available on the market and can be integrated with hundreds of other third-party apps as well as any other Zoho applications.
Cost:
Basic – £8
Premium – £16
Ultimate – £28
If you require any further information about anything we've covered in this piece, or you're interested in any of our other solutions, then why not contact us today?