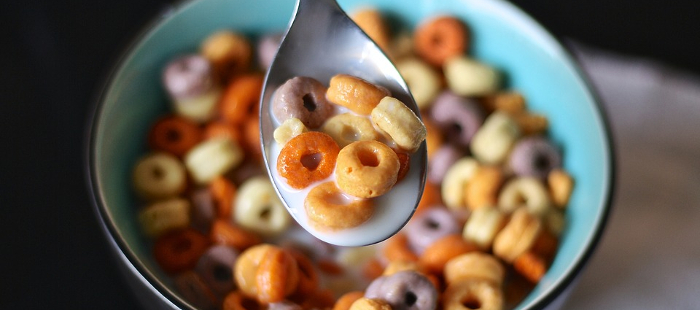 At Control Freaks we specialise in industrial automation and process control systems for the food manufacturing and food service industry. Our energy is driven into working on control panel designs that ensure our clients can meet the ever-changing regulations set out by the Government and the processes needed to make them successful. Since 2000, the manufacturing trends for UK food production remain higher than those for wholesale, food chain, catering and retail trends. And in recent years, according to DEFRA, total productivity in the UK food chain (beyond the farmgate) has risen by 1.9%.
So, we looked into who are the leading contenders in terms of turnover and profitability.
Associated British Foods
Sitting at the top are the owners of Kingsmill, amongst a whole line of other household brands and with a combined annual turnover of £3.3 billion from its grocery, sugar and ingredients businesses, they stand firmly as the largest UK food & beverage company. Predominantly known for their ownership of Silver Spoon, they are also the umbrella company for Twinings, Ovaltine, Jordans & Dorset cereals amongst others. Their UK beet sugar factories typically produce over one million tonnes of sugar annually.
2 Sisters Food Group
Established in 1993 and with a reported annual turnover last year of £1.1 billion, the 2 Sister Food Group produce around a third of all poultry products eaten in the UK and make 30 million hot cross buns every year. They also have a strong presence in chilled and frozen foods as well as having big brand favourites such as Fox's Biscuits and Holland's Pies. Producing and delivering to some of the major food retailers such as Asda, Lidl, Marks & Spencer, Morrison's, Waitrose and Tesco.
Greencore Convenience Foods
A leading manufacturer in convenience foods who supply a wide range of chilled, frozen and ambient foods to retail and foodservice customers across the UK. Supplying brands such as Bisto, Heinz and Weight Watchers. With a reported turnover for 2017/18 of £2.3 billion.
Arla Foods UK
With a heritage dating back to the 1880s under the name of Express Dairies plc and by merging with Arla Foods plc in 2003, they are a company that continue to build popular dairy brands such as Anchor, lactofree and B.O.B. They are a farmer-owned co-operative and nine out of 10 litres of milk comes from their own farms. Turnover for 2017/18 of £2.5 billion reported.
Muller UK
Prior to the buyout of Dairy Crest in 2017, Muller UK reported a turnover of £2.1 billion (and a gross profit of £546 million) for 2017/18. Originating in 1971 in the Bavarian town of Aretsried as dairy farmers but with the addition of Robert Wiseman Dairies in 2012 and Dairy Crest dairy operations in 2015, Muller is now a substantial presence in the British dairy sector. Ranked no.9 in The Grocer's Top 100 list of Britain's Biggest Brands and the 7th most chosen brand of yoghurt and dessert brands on the shelves.
Unilever
An umbrella company covering a plethora of brands such as Marmite, Lipton, Magnum, Ben & Jerry's Bovril and Colmans, to name but a few, Unilever was founded in the 1890s and started out life as a manufacturer of Sunlight Soap. Fast forward to the 21st century and they submitted a turnover of £1.8 billion in 2017 and a gross profit of £306 million.
Coca Cola Enterprises
Coca-cola is the world's leading manufacturer with 500 brands globally. 20 of their brands are made and distributed throughout the UK. The principal activity of marketing, production and distribution of non-alcoholic beverages such as Coca-Cola, Dr Pepper, Sprite, Schweppes and Oasis amongst others, the turnover for 2017/18 was reported at £1.8 billion and gross profits of £698 million.
Bakkavor
Bakkavor is a leading provider in the dynamic world of freshly prepared food across the UK and exporting to the US and China. Providing thousands of products to the world's top grocery retailers and food service providers. They grow, procure, manufacture and distribute fresh food products onto shelves within 24 hours of ordering. Turnover for 2017/18 was reported at £1.8 billion and gross profits of £520 million.
Nestle UK
With factories based in the north of England and Scotland, Nestle has been a household brand for over 150 years although originally set up in Switzerland, over the years adding brands such as Rowntree, Mackintosh and Crosse & Blackwell within their domain. A reported turnover for 2017/18 of £1.5 billion and gross profits of £260 million.
Mondelez
The parent company for many popular brands such as Cadburys, Nabisco, Frys and Bassetts and Kraft, some of which date back to the early 18th century. Although an international company, of which 39% of sales in 2018 were in Europe, the UK element of the company reported a turnover of £1.6 billion and gross profit of £125 million.
Want to find out how you can improve your processes and increase output? Get in touch for more information >