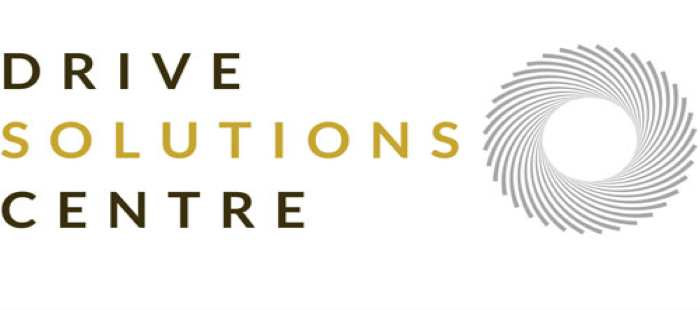 The Drive Solutions Centre (DSC) has been designed as a regional centre of excellence, which takes one of the world leading providers of industrial automation equipment, Mitsubishi Electric and merges it with a highly select group of expert businesses; chosen for their experience and knowledge of the electrical engineering industry.
Mitsubishi Electric has brought together these leading names, to offer regional knowledge and a fast response time to ensure that if a client selects any of the businesses approved within the network, they can benefit from all the technologies and expertise that these businesses have to offer.
We're proud to announce that we've been selected as one of these partners and in this blog, we'll explain what this means and what benefits it can offer.
Drive Solutions Centre Approved
Mitsubishi Electric has established a strong reputation within the industry for creative and pioneering approaches that seamlessly fuse design with the technologies in its low power and high power variable speed drives.
In 2020, Mitsubishi Electric founded the Drive Solutions Centre as a means of bringing together a range of accredited regional businesses, of which Control Freaks is one.
The network can take advantage of world-class technologies, tremendous expertise and an incredibly broad range of understanding with a variety of machinery, technology, and techniques, which gives customers peace of mind in knowing that when working with a DSC approved partner, they're getting the very best the industry has to offer.
The DSC Approach
Mitsubishi Electric was already a big advocate of collaboration when designing, manufacturing, and delivering automation systems which utilises variable speed drives.
When the project was announced in 2020, Mitsubishi Electric was keen to pool ideas, technology advances and experiences from each of the partners, to ensure that every service offered to customers could provide considerable benefits to medium and low voltage variable speed drives throughout their entire lifecycle.
Mitsubishi Electric's UK's National Sales Manager Stuart Woodhead explains why this is a great thing for customers, "Having helped UK industry move forward with our class leading low power drive systems, it's now time to further improve our overall service proposition for larger capacity drives. This will include system design & build, installation, commissioning and the ongoing need for site service and support."
Stuart continues, "by working together, we believe Mitsubishi Electric and a select number of key partners can deliver better operating efficiency with improved system performance and visibility using intelligent automation solutions as part of a turnkey service."
"Dedicated project management and client communications are expected to improve turnaround times in all the major industry sectors."
Clint Johnson, Founder & Director of Control Freaks had this to say, "all of the knowledge we have is shared throughout the DSC network and vice-versa, which is key in improving the service we're able to offer to our customers."
As Clint explains, this can range from early-stage design and complete installation to other areas such as servicing, maintenance and site support.
Clint continues, "collaborating on simple areas, like optimising drives, creating ideal operating conditions, panel architecture and smart peripherals, when utilised correctly, can create some big savings for customers when it comes to overall operating costs."
Continuing service support is something that the DSC is keen to bring to the fore, since this includes onsite servicing optimisation, critical updates and repair. This offering also includes smart condition monitoring and predictive maintenance for systems across a production line, to prevent unscheduled downtime, which often leads to not only costly repairs but damage to product lines too.
If you'd more information on our collaboration with the DSC, or you'd like to hear more about any of our services, then why not get in touch with us today?