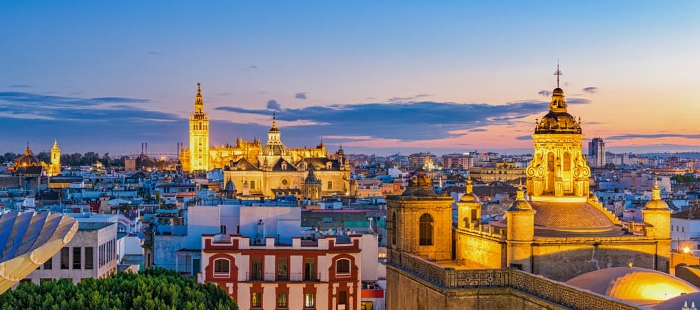 The East Midlands is the first region to benefit from the new manufacturing zones, which are designed to boost the region's food and drink, space, and advanced manufacturing industries, according to Communities Secretary James Brokenshire. According to the press release on the government's website there will be:
£500,000 in funding to support economic growth and new jobs
A boost to the aforementioned sectors
Manufacturing Zones located across the East Midlands, from Lincolnshire to Leicester.
The advanced manufacturing investment will largely focus on companies involved in the development of HS2. The main recipients in the food and drinks sector will be Melton Mowbray and the Greater Lincolnshire Enterprise Partnership. The planned Space Park Leicester, is also in line to receive additional funding to ensure it remains an attractive proposition for space focused manufacturers.
The East Midlands Manufacturing Zones will designate land for investment, reducing planning restrictions and red tape, allowing businesses to invest with more certainty and over shorter timescales.
Playing to our strengths
The Midlands in general are well known as the manufacturing heart of the UK. The government's decision to 'Back local businesses and build on local strengths' is an acknowledgment of the importance the food and drinks industry already plays in the economy of the East Midlands.
This latest announcement builds on the Midlands Engine strategy, the 1.9 billion in funding from the Local Growth Fund, and the £20 million of investment in the Midlands Skills Challenge. All of these will only bolster the existing talent, infrastructure, and innovation we already see in the midlands food and drink sector.
Giving companies the ability and confidence to invest in technology, manufacturing processes, and innovation gives them the best chance at continued success.
Over the last 8 years, unemployment in the Midlands has fallen by 38%, thanks to the opening of nearly 65k new small businesses. With Melton Mowbray and Greater Lincolnshire Enterprise Partnership receiving £230,000 between them for development of their food and drinks sectors, we expect to see a few more employment opportunities appearing too. Melton Borough Council is celebrating the potential 82 hectares of employment sites represents to local residents and businesses.
Shoring up an uncertain future
Nobody can predict what the outcome of the current situation with Brexit will be, or how it will ultimately affect our food and drinks sector. However, the stronger our economy and companies are, the better placed they will be to weather any coming storms.
The healthy economic record of accomplishment and continued growth of the sector could make it a vital component of sustaining the region during a period of turmoil. Keeping these companies at the forefront of the industry will keep help innovation and any potential regulatory alignment that may be required in the future.
At a time when there is plenty of negativity surrounding the UK's economic future, it's heartening for businesses and workers to see the government and private investors and companies taking a longer-term view.
Want to find out how we can help your business grow in 2019? Get in touch >